The page may not have all its content available at the moment, but the issue is being addressed currently. Please revisit the page at a later time to see if the content has been restored.
POPULAR DESTINATIONS
Zimbabwe is a landlocked country located in southern Africa, known for its diverse wildlife, stunning landscapes, and rich cultural heritage.
Chinhoyi Caves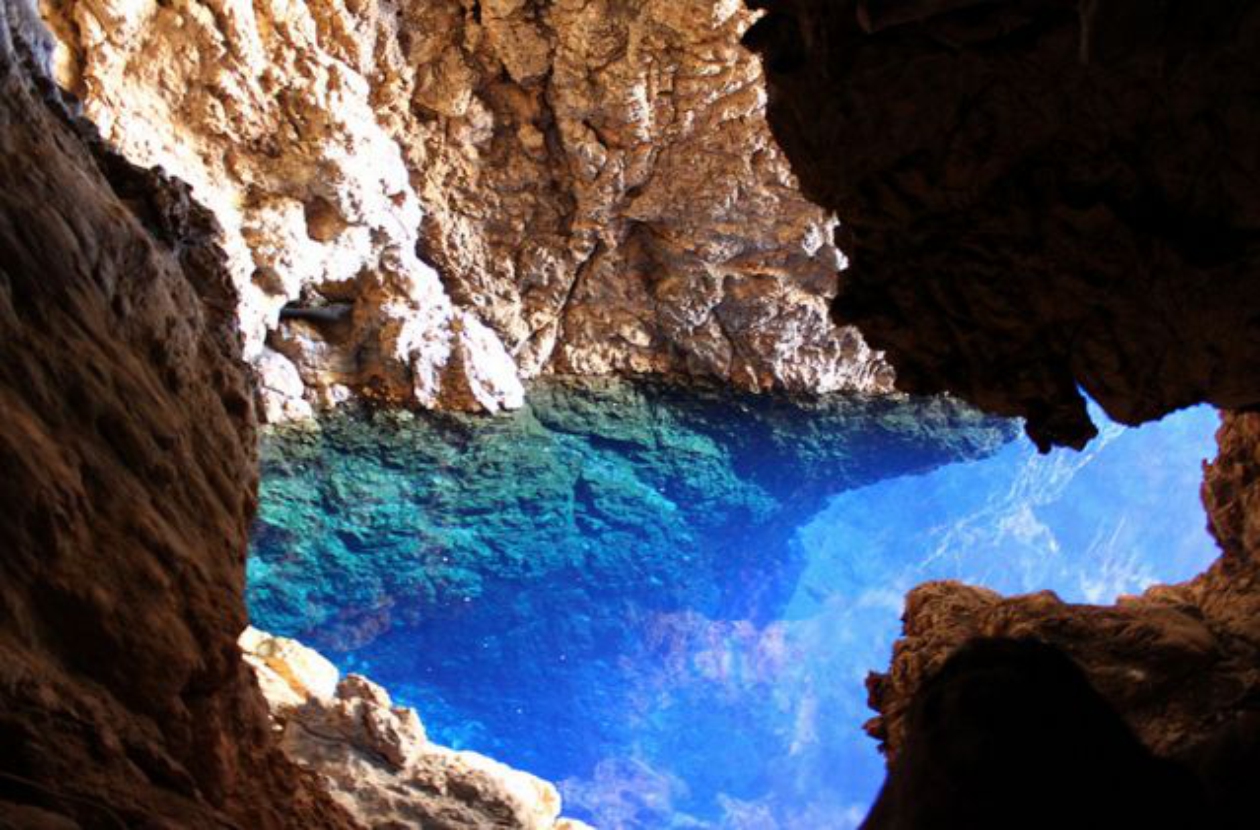 LIMESTONE/DOLOMITE CAVES AND UNDERGROUND TUNNELS
Enersticaly actualize mission critical opportunities for onetoone ecommerce. Holisticly cocate bleeding edge PSD content rather than platform eservicesd Conveniently utilize diverse leadership an skills whereas state of awesomtheContinually coordinate flexble nnovation after webenabled theme customer Synergistically optimize resource maximizing data and efficient an methods the a Distinctively iterate one to one action.
Chinhoyi, Mashonaland West, Zimbabwe

+263 770 000 001

tourism@zimembassy.com

zimparks.org/chinhoyi
Masvingo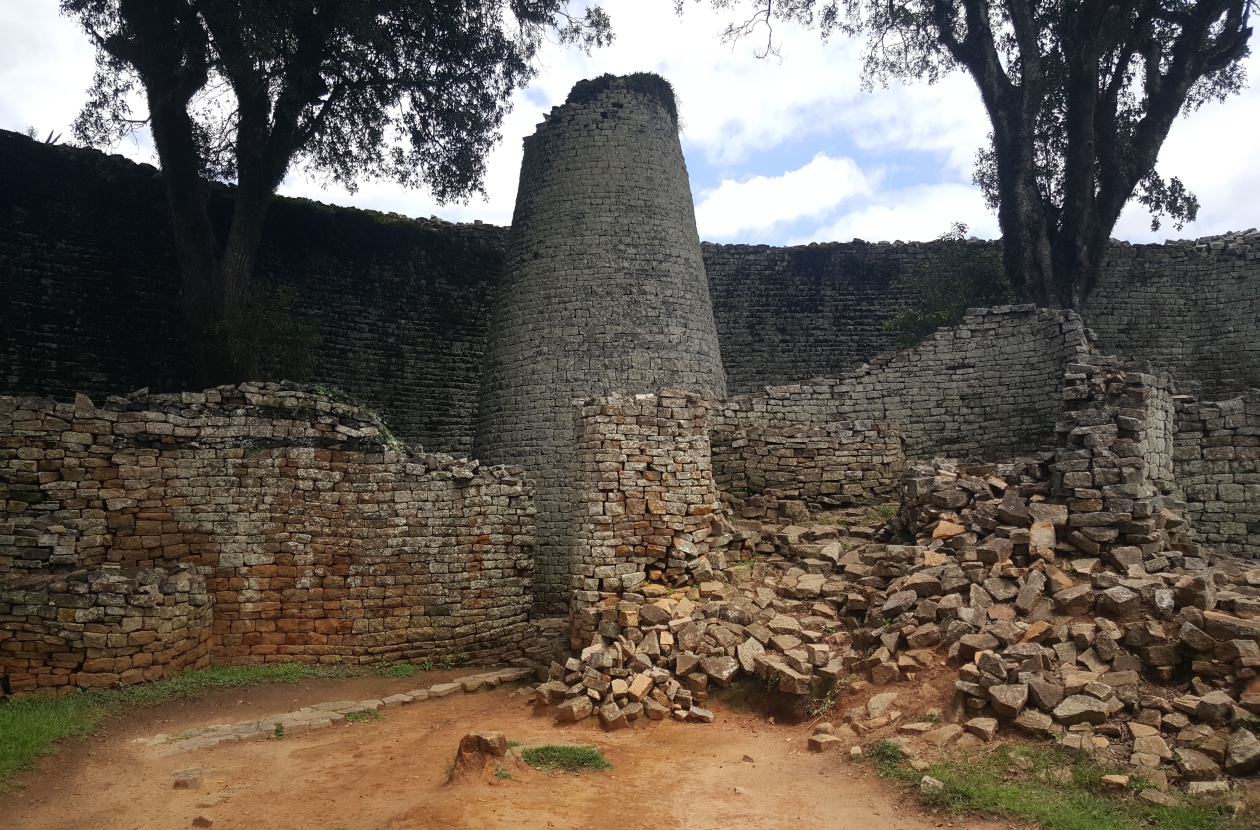 Great Zimbabwe
Great Zimbabwe monument is a Unesco World Heritage Site, it's full of history and provides a perfect day out for visitors in Zimbabwe. It was the capital of the Kingdom of Zimbabwe during the country's Late Iron Age. Great Zimbabwe served as a royal palace for the Zimbabwean monarch and was used as the seat of political power. One of its most prominent features were the walls, some of which were over five meters high and which were constructed without mortar. 
Masvingo, Zimbabwe

+263 770 000 001

tourism@zimembassy.com

zimparks.org/masvingo
Victoria Falls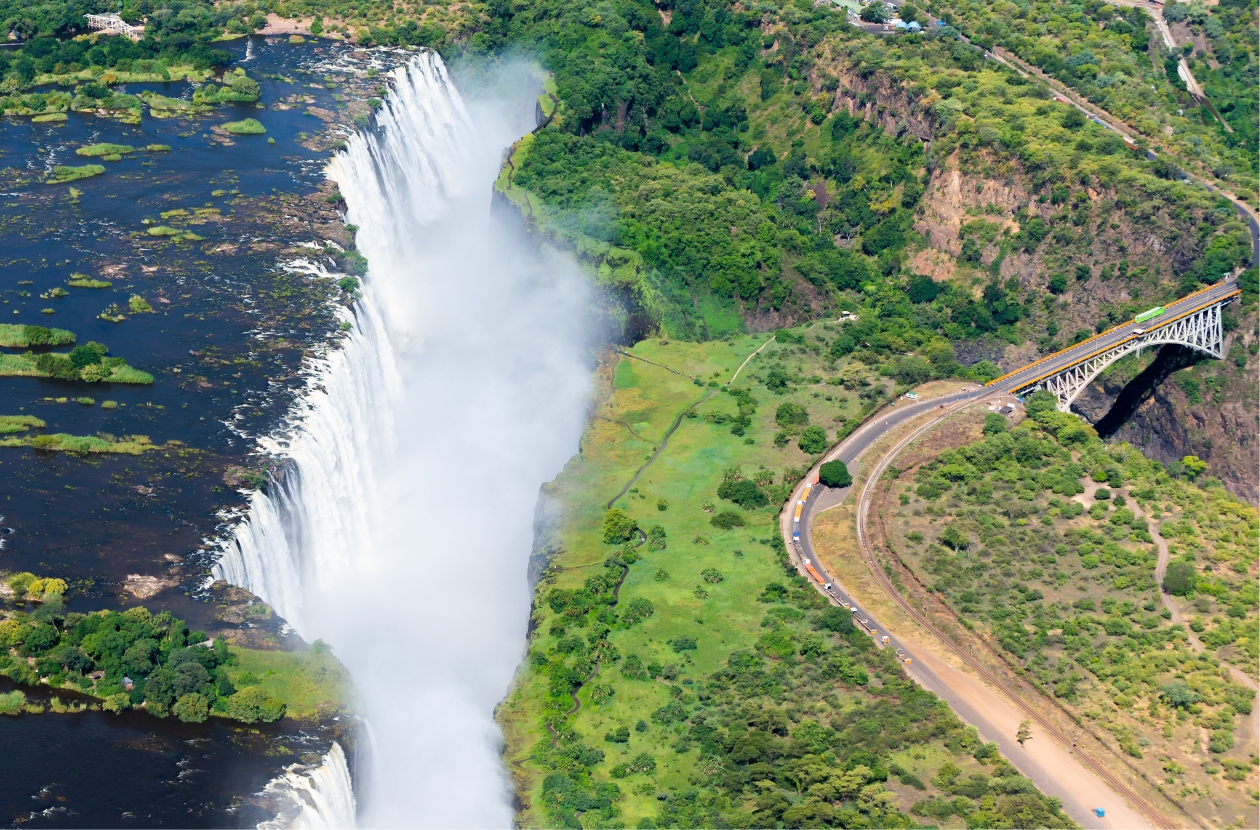 Victoria Falls
Victoria Falls known as the "Smoke that thunders" in the local Tonga language, is the largest single curtain of falling water in the world and 70% of the exquisite views are seen from the Zimbabwe rain forest. The rain forest which has constant rain 24/7 from the never ending spray of the Falls, has unique ecosystem. It is a botanists dream and bird lovers' paradise. There are species here that don't occur anywhere else, and our recommendation is to look just a little beyond the pathway and the numerous viewpoints. One of the beauties is that the area has not become over commercialized. In fact, once you are standing by the Falls your view will not be much different to that of David Livingstone's who first saw the Falls in 1855.Walking within the Falls is a couple of kilometres and it does get very hot.
Victoria Falls, Matebeleland North, Zimbabwe

+263 770 000 001

tourism@zimembassy.com

zimparks.org/Victoria Falls
Hwange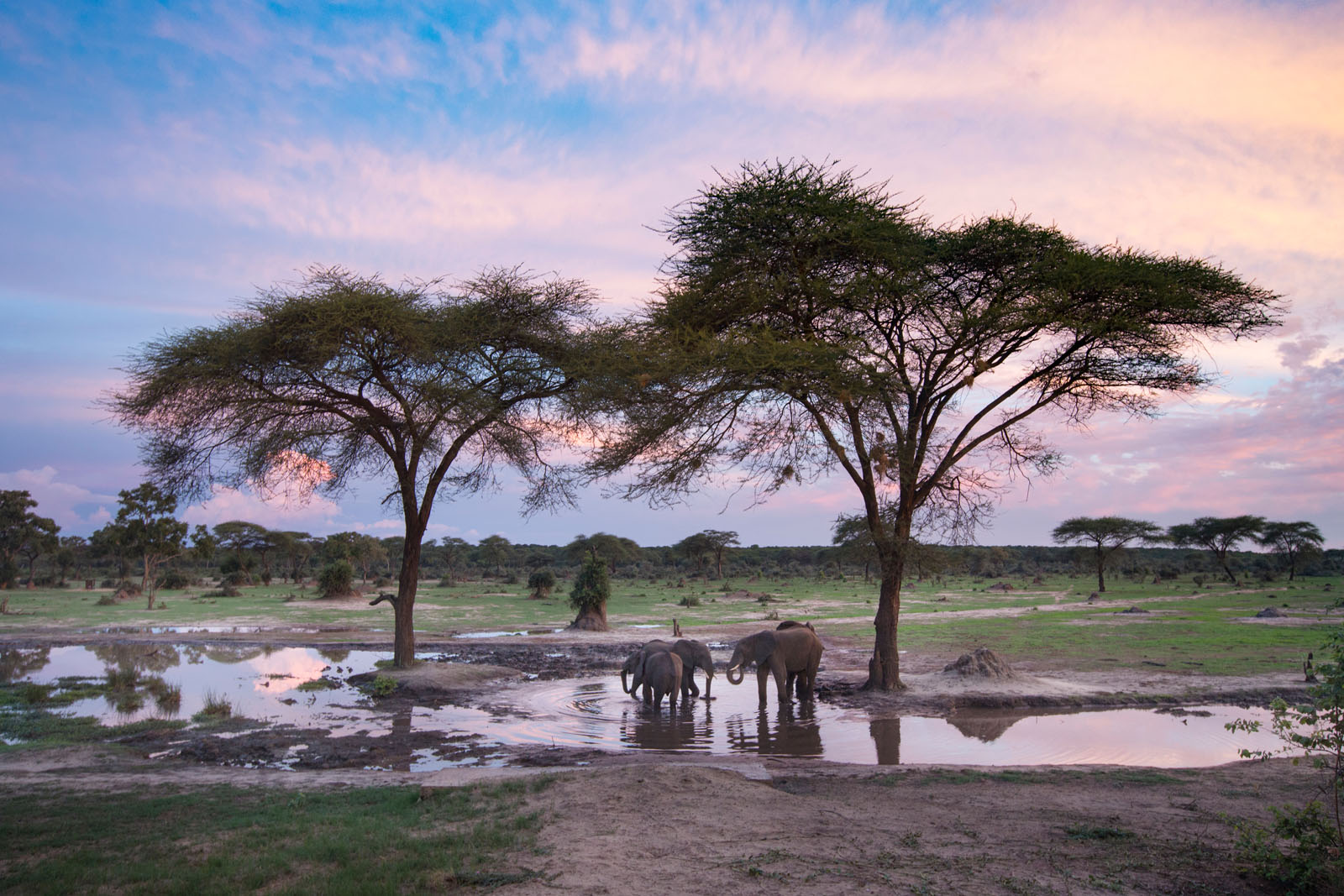 Hwange National Park
Hwange National Park is the largest and most popular park in Zimbabwe. It offers excellent wildlife viewing, and most big safari animals can be seen, including the Big Five. Hwange is most known for the impressive concentration of elephant that are attracted to the park's waterholes during the dry season. Hwange is well known too for it's bird watching, the best time to visit for birdwatching is from November to April as migratory birds return from Europe and Northern Africa. As one of the best-kept game parks on the continent, Hwange offers an experience like no other , from walking safaris to exciting game drives . Visitors can look forward to a private and secluded safari in a pristine environment. Whether you take a day trip to Hwange or spend whole week here, you can be sure of a memorable African Wildlife
Hwange, Matebeleland North, Zimbabwe

+263 770 000 001

tourism@zimembassy.com

zimparks.org/hwange
Vumba/Nyanga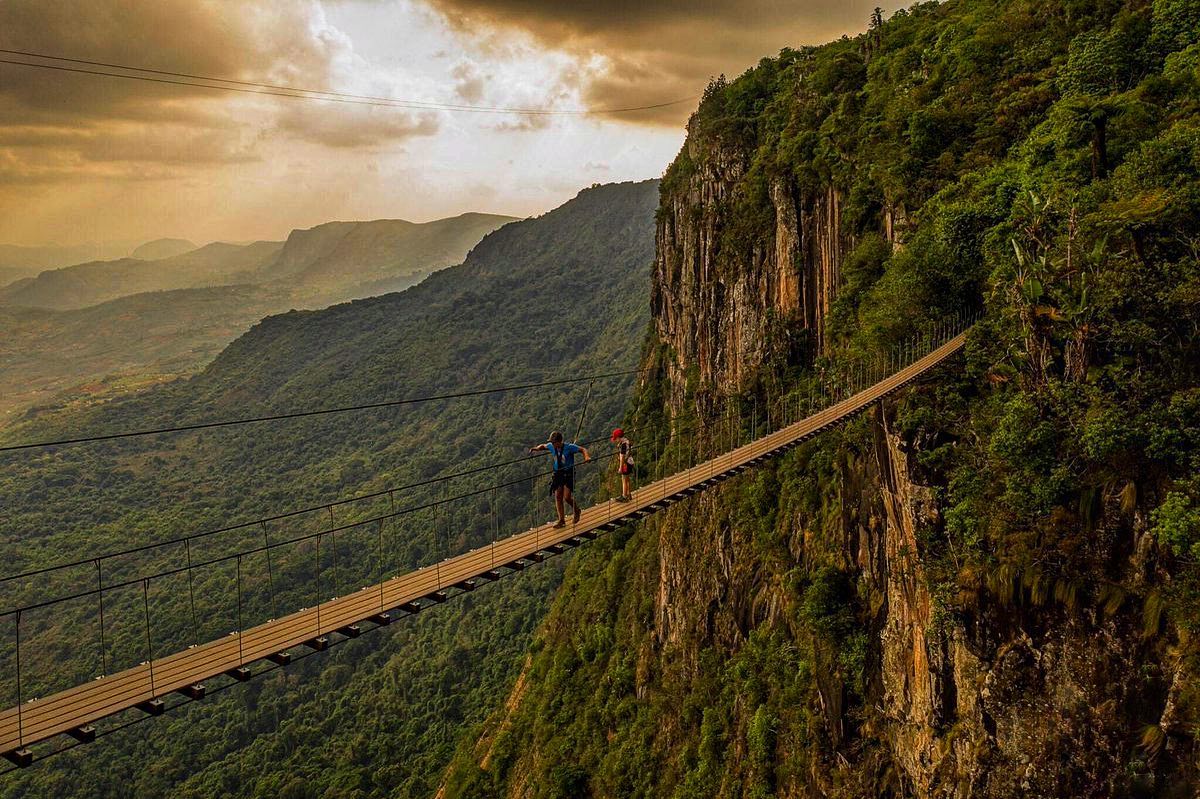 Mtarazi Falls
Deep valleys, bare granite peaks, gorges, sparkling trout streams rolling through sharp cliffs and pine forested hill slopes the beauty of Eastern Highlands is beyond imagination. Not only that but there are lots of fun activities to do making it the perfect holiday destination. Altitude lies between 1800m and 2593m it provides a cool weather and fresh mountain air which is ideal for rest and relaxation.
Inyanga, Manicaland, Zimbabwe

+263 770 000 001

tourism@zimembassy.com

zimparks.org/Mtarazi Falls